How to use PayPal
PayPal is an online tool for safely storing your bank account and card details, so you don't have to type them into a website when shopping or selling online. In this guide, we're going to show you how to set up a PayPal account that can be used to buy or sell online, when using eBay and other online shopping websites.
You'll need:
a computer with an internet connection
a bank account and/or credit/debit card.
Follow these step-by-step instructions to learn how to use PayPal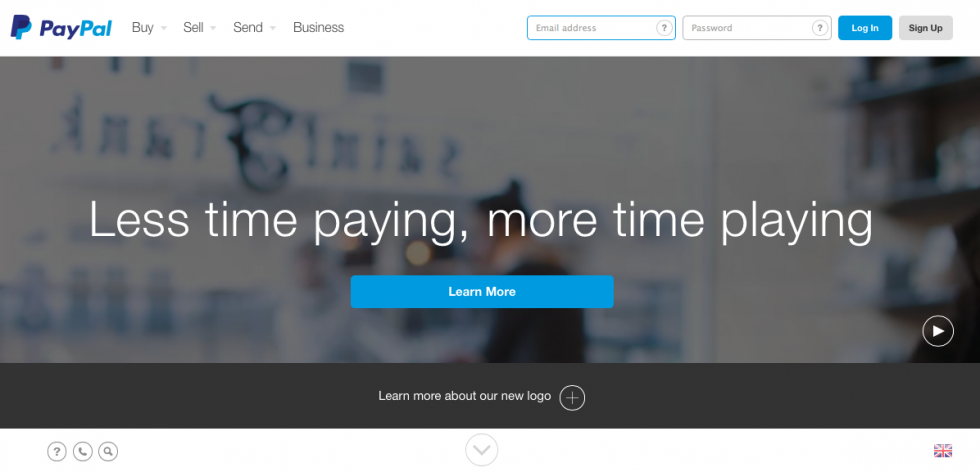 Step 2: A new page will open that will ask you to select your country or region and to choose between a 'Personal' or 'Business' account. A Personal account is all you need for buying online. Select the type of account and then click Continue.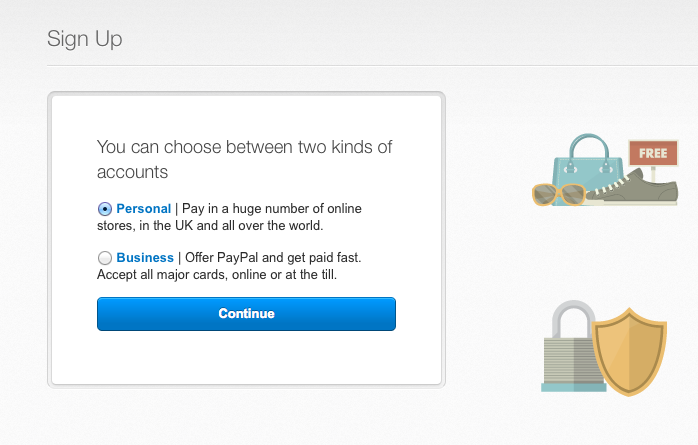 Step 3:
You now have to fill in your email address, plus a password. You will have to complete a
CAPTCHA code
to prove you are not an automated robot spammer. When you have added your details, click
Continue
.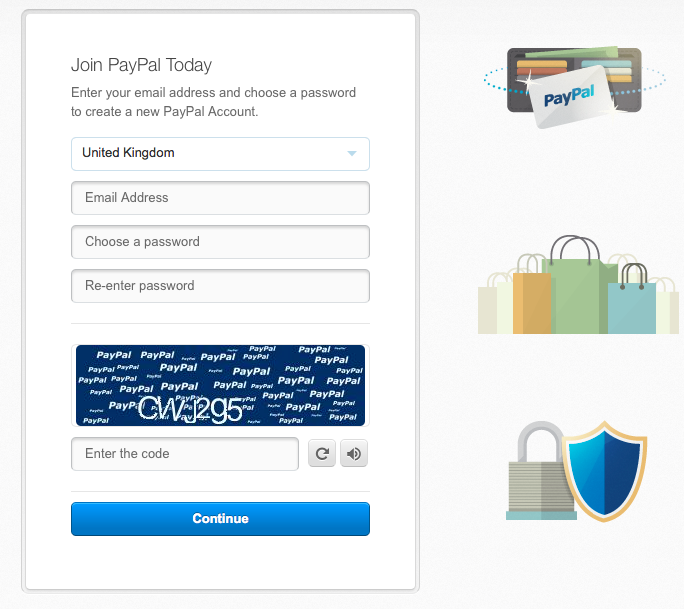 Step 4: A new page will open, asking for your personal details such as name and address. Again, there is also a CAPTCHA box to complete. You should also read the user agreement and privacy policy, as you must tick to say that you have read these legal documents. Click Agree and Complete Account.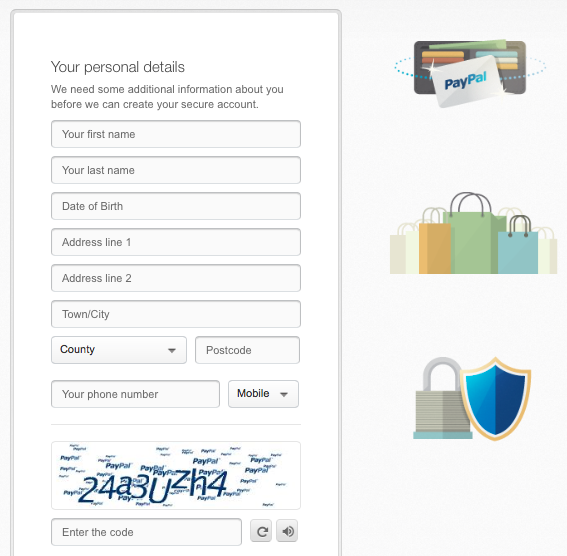 Step 5: You will now be prompted to connect your bank account and/or debit and credit cards to your PayPal account. This will enable you to use PayPal to pay for goods and services using money in your personal bank or credit card accounts. Choose which to link up first, and click Continue.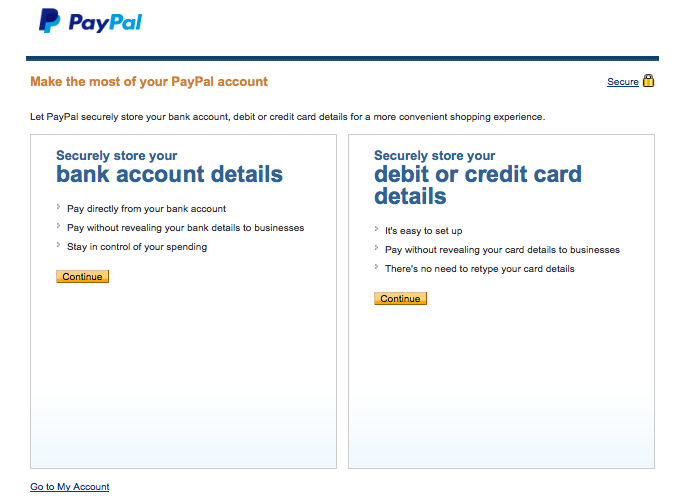 Step 6: Follow the steps to link up your bank account or credit/debit card. Alternatively, click on Go to My Account to see a summary of your new account.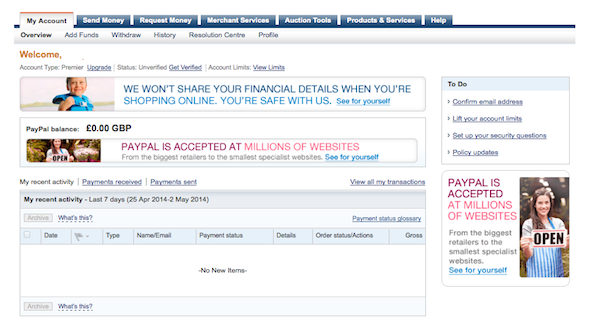 Step 7: When shopping or even donating to a charity online, you can use PayPal whenever you see their logo. All you need to do is enter your email address and password to make a payment.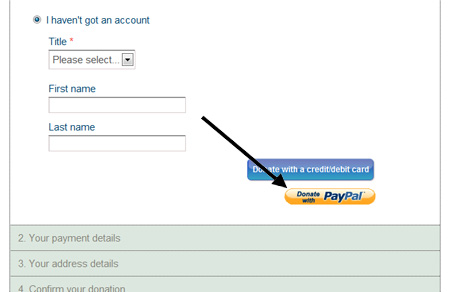 Step 8:
If you're selling something online using PayPal, you'll also need your email address and password. See our guide
How to sell on eBay
for information in this.
Once a payment has been made to your PayPal account, PayPal will email you a receipt. Return to the PayPal website and log in using your email address and password. You'll see that you've been credited with the total amount minus PayPal's transaction fee.
Step 9: To transfer the payment to your bank account, click Withdraw. If you haven't already added your bank account details, you'll need to enter them now and then click Add Bank Account.